Decorative Surfaces Conference
Toronto, Canada, June 19-20, 2023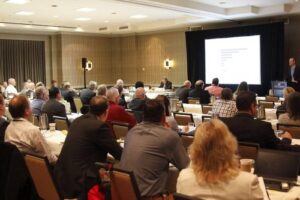 View our conference program, including a session for the local community of architects and interior designers in the afternoon of June 19.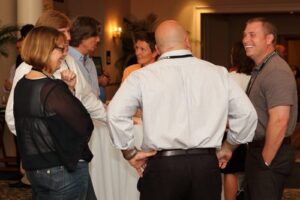 Join our "Welcome Back" reception in the evening of June 19 and meet local architects and interior designers.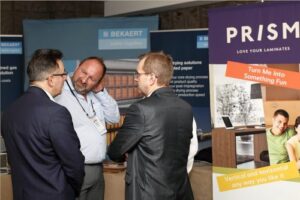 Become a sponsor and use our conference to promote your company. Please contact us for details and your personal offer.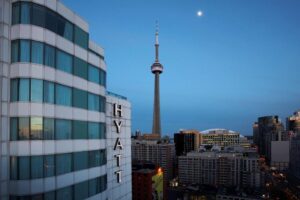 Book your hotel room at the conference hotel at our preferred rate. Rooms will be available until May 5 or until sold out, whatever comes first.
sign up for our newsletter
Frequently asked questions
How can I become a speaker?
We are always glad to welcome new speakers to our events. Please get in touch with us and send us the title of the proposed presentation, name of the speakers, speaker's affiliation and a brief summary of the content of your proposal.
Do speakers attend for free?
Yes, one speaker per presentation can attend for free. Please do not use the registration form if you are a speaker.
How can I become a sponsor?
Please get in touch and we will provide you with an offer according your requirements.
Is the hotel room included in the conference fee?
No, but we have negotiated a preferred rate for our delegates.
Will the speakers' slides be available for the delegates?
We will provide the slides for download on a password protected site after the conference, subject to the respective speaker's approval.
Will I receive a list of delegates?
A list of participants will be sent out to all participants a few days prior to the conference..
John Beck, Sauder Woodworking
Bob Kolar, Toppan 
Moritz Menier, Classen Group 
Flavio Nunes, Schattdecor
Vitali Panov, Münzing 
Michael Phillips, Surteco
Contact and Further Information
Technical Conference Management 
Fasangasse 1B 
2103 Langenzersdorf, Austria
Phone: +43 (0)2244 33870-11 
Telefax: +43 (0)2244 33870-20
Email: office@tcman.at
Website: www.tcm.events